Marketing Roadmap by Pam Hendrickson and Jeanne Hurlbert is set out to provide the "4 Steps to Attract Quality Leads, Better Customers & More Sales" – sounds like the dream scenario to me – let's dig deep and dive a little closer to the bee hive's action.
There are new marketing tools surfacing all the time that claim they know how to grow an online business overnight, with the push of a button (or 2), without any effort whatsoever. Now, here at make money expert we want to tell you about any tool that we come across that can potentially help you or have a positive impact in your business.
Recently we found Marketing Roadmap and decided to write a full review about it which should give you expert insight on whether or not this business training is for you.
Many business owners find marketing to be somewhat of a difficult task, at the same time, however, having an extensive knowledge about it is pivotal for succeeding in the business world. Marketing its essential in order to:
A) Attract new customers and
B) Figure out exactly what your current customers want.
In a nutshell marketing road map is a program that makes it easier for business owners to organize their marketing plan and focus on taking action.
What is Marketing Road Map?

Marketing Road map provides a simple layout that allows you to create a straightforward and to-the-point marketing plan.
You don't need to have a Masters in marketing in order to successfully use this product, and you by no means need to have extensive marketing experience, either. It is designed for people with a business who are looking to expand their advertising and exposure venues in an organize manner.
Marketing Roadmap consists of four major modules: one to teach you how to target your ideal audience, one to teach you how to create a simple marketing plan, one to teach you how to create a simple product plan, and one to teach you how to earn more money and increase customers.
It covers all of the topics that you need to know, and it does so in a comprehensive and easy to understand manner that even people with the limited marketing knowledge can grasp.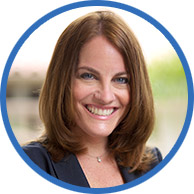 In addition to these different modules, Marketing Roadmap also comes with 6 different marketing campaigns that have already been completed for you.
They range from online product launches, book releases, social media, and everything and multiple other methods.
Also you get 6 free complimentary calls with Pam and Jeanne, who are the founders of Marketing Road map. These consultations are great for getting answers to all of your questions and solving any problems that you may be having with your current marketing plan.
There are multiple testimonials from users who enjoy the program because they had a consistent plan for their company to we stick with and execute. Having an organized plan is key to make better business decisions and increase profits.
One user said, "Marketing Roadmap's customer service is amazing and very supportive" – which was something he greatly appreciated and acknowledged.
So with that, Pam and Jeanne seem to have a winner if this is what your looking for – afterall – they are easy to get a hold of, and they will also do everything in their power in order to solve any problems that you have. He never had an issue getting anything squared away, and I am sure you won't either if you decide to partake in Marketing Roadmap.
Want To Make Money With Us?

Since 2006, we have been 'making money online'. Now, in 2015, the money team and I want to send you free gifts for ways on how to kill your JOB and generate a sustainable, substantial, sensational income.