Unless you're a girl, you probably don't know that 3D mascara is raging right now in makeup circles…girls want it, and Younique has it.  This goes to prove not simply that Younique has a good product, but more importantly, they're on top of trends.
And when it comes to beauty products, trending is the name of the game.  That Younique has its finger on the pulse of makeup happenings comes as a bit of a surprise. The reason is that usually none but the extreme heavy-hitters have the capital and the power to act quickly on trends.  It takes great forces of corporate movement to not only recognize a trend, but also to develop, source, manufacture, and distribute the new product…all before the trend has died out and you're left with last year's hit wonder that nobody wants anymore.
With that promising introduction, let's explore the Younique company, the rest of the products, and the business opportunity that's available for those who want to take a shot at becoming a Younique affiliate.
The Company
Younique was founded in 2012 by a sister and brother team named Derek Maxfield and Melanie Huscroft.  Prior to founding the company, Mr. Maxfield founded Netsteps and worked that for seven years.  Based in Utah, that company made it onto the Inc 500 list in 2010.  Like Younique, Netsteps was another direct sales company only this one offered web-based software applications.  In 2009 the company reported $5.1 million in revenue.
Mr. Maxfield still has the golden touch as Younique reached $2.06 million in sales by the end of 2013, just one year after it went into business.  At the end of 2014, they'd reached the 100,000 mark as far as affiliates go (they call them "presenters").
Finally, Younique is almost unique in that they market their products almost exclusively via Social Media.
The Products
I've already mentioned the Moodstruck 3D Fiber Mascara, which since the beginning of the business has been a hit seller.  At $29 it's no cheapo drugstore product but it's not the world's most expensive mascara, either.  In fact, it sits in a comfortable price range for most women, which may partly attest to its popularity.
Other products include Stiff Upper Lip Lip Stain at $22…so you can see we're not talking anything that's going to shatter the budget.  There's a complete line of makeup, from moisturizers and cleansers to accessories like blush brushes.
The Business Opportunity
Presenters must be sponsored by someone, and must pay $99 for a "New Presenter Kit".  Here's what they get:
free personal website with e-commerce capability
tools like the Virtual Party System to get things going
start at White Status and get to go to Youniversity Training Academy
having a Younique party means using social media to make sales, although you may choose to have a traditional home party if that's more your style
move through the ranks (they're named after colors, beginning with white and with black representing the highest rank)
"Royalties" are earned at the following rates:
Commissions on retail sales start at 20% and go up to 30% for Black level presenters
Circle Royalties kick in at the third level rank and give 3% to 6%
Then there's first through third generation commissions which don't kick in until you're an "Elite Presenter" and range from 3% to 5%
Elite level means you're at least a green presenter, which is earned when you achieve $10,000 in wholesale sales, have 3 Qualified first-level presenters under you, and you've made $3,000 in Circle wholesale sales.  Just so you have an idea, whole sale is 75% of retail prices.
There's also a car incentive when you reach Black Status for three cycles and also achieve at least 1 million in wholesale sales, plus have at least 8 first generation elites under your wing.
The Verdict
As you can see from the Younique Compensation Plan, the emphasis is on selling product rather than recruiting presenters.  And as you know, this is the hallmark of an honest network marketing company.
Another hallmark of a trustworthy company is accreditation by the Better Business Bureau…and they have that too.  Based on this, plus everything in this review, I'd say if you have a leaning towards makeup and beauty, Younique may be for you.
User Review of Younique
Younique Makeup and cosmetic products are distributed in the fashion of direct sales and network marketing and so we wanted to reach out an expert distributor and advisor within Younique.
We felt the need to get the insider information about their nature, love and science approach to providing skin care products like mascara, eye serums, lip liners, eye liners, brow brushes, eye lash tools and of course cleansers and moisturizers.
Below you will find an excerpt from someone who believes in the high-quality cosmetic products Younique (great name) has to offer.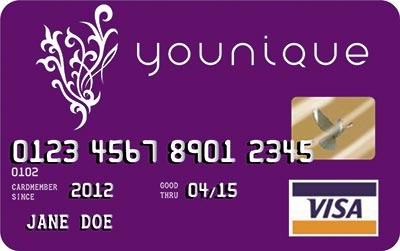 Let's see how the reviews come in about their UPLIFT. EMPOWER. VALIDATE. product line.
Recently, I decided to switch face makeups, as the one I normally use was discontinued. I was willing to spend a little bit more than drug store prices, but I still wanted to stay relatively within my budget. After some researching and talking to friends, I finally decided on giving the brand Younique a try.
I had never used mineral makeup before, so I was a little skeptical about how much I would like it.
Younique Products
However, choosing to do so was one of the best decisions that I have ever made. I started off by purchasing Younique's Moodstruck Glorious Face and Eye Primer, Moodstruck Minerals Concealer, and pressed powder foundation.
After testing out all three of these products, I instantly looked 10 years younger. Never before have I ever used a makeup product that blends so well with my natural skin tone and pigment. In fact, you could barely even tell that I was wearing makeup.
Younique Makeup For Sensitive Skin
One thing that I was concerned about was how the makeup would react with my sensitive skin. Even now when I am in my late 30s, it can be difficult finding products that don't give me rashes or make my face break out. But, ever since I have been using Younique products, I have not had to worry about this.
Younique makeup does not irritate my face whatsoever, even when I wear it for up to 16 hours a day. That in itself is reason enough for me to continue using it.
Younique Products Pricing
When I finally purchased my Younique products, I was amazed by how affordable they were. I've been hunting for natural foundations and concealers for years, but I have never been able to find any that were within my price range.
Younique makeup is completely chemical and perfume free, yet you don't have to break the bank to purchase it. I was so happy to finally find a product that makes me feel great about how I look without having to worry about how I would be able to pay for my next order.
Younique Brushes
Although I normally don't purchase high quality makeup brushes, I decided to try the Younique ones to see how they worked. They spread my face makeup evenly, didn't shed hairs, and were unbelievably soft. After using them, I have decided that I definitely will not be using cheap brushes again.
I have never used makeup tools that make blending so easy, and my everyday makeup now looks like it has been done by a pro. Plus, you can use them wet or dry, and they will never deteriorate or rust. I chose to buy the 4-pack, as it was the best deal and came with everything that I needed.
Should You Buy Younique Products?
If you have been searching for a new makeup to try, I strongly recommend that you test out Younique. No matter what age or skin tone you are, they will have a product that will work for you. When I say that this is the first makeup brand to make me feel truly beautiful and young again, I mean it. Younique concealer and foundation makes my face look fresh and healthy, and those are results that no other makeup brand has ever given me.
Do yourself a favor and stop spending excessive amounts of money on overpriced concealers that don't work well, and try Younique. I'm sure glad I did. Next, I will be trying out their mineral pigment eye shadows and seeing if they work as well as their mineral foundation.
Please let us know what you feel about Younique as well as our guest post. We look forward to hearing your comments and feedback.
Want To Make Money With Us?

Since 2006, we have been 'making money online'. Now, in 2015, the money team and I want to send you free gifts for ways on how to kill your JOB and generate a sustainable, substantial, sensational income.