BitClub Network is trying to stake their claim as the latest and greatest of many "Bitcoin MLM" mining companies and opportunities out there.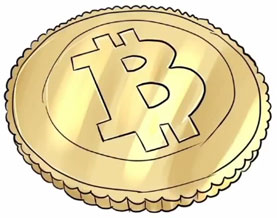 Awareness is steadily rising in the viability and plausibility in cryptocurrencies despite still being in it's infancy as a whole.
But what everyone wants to know is can BitClub Network finally be the digital currency business that takes home the cake?
In all of my years of network marketing, there is always reoccurring themes and traditional ques you can pick up on – and with the world-wide interest in bitcoin – with the right mix of leadership, management, and mining functionality/programming – someone will conquer the inevitable and be the clear-cut winner in the bitcoin MLM space.
While BCN is flying quitely under the radar, there does seem to be high hopes in the corner of their top leaders, earners and producers.
The question most will have, due to the fact that still a very small portion of the poutlation has ever used bitcoins, is how attractive will this be to the masses?
Together, that is the angle and aspect we are going to explore in our BitClub Network review.
After reviewing their official website, chit-chatting with higher ranking distributors and members, the question we have (as experts) is will they create a powerful, sustainable system and business model that will allow anyone and everyone to cash-in on the cryptocurrencies.
Bitclub Network, as per their nearly-complete website, was created with one objective in mind; to help their mining members monetize the bitcoin industry as it keeps making its claim to fame as the world's first globally-used and accepted currency.
What is BitClub Network?

Bitclub is a community of entrepreneurs from all over the world who have merged to make money and leverage digital currencies, including bitcoins.
Together the network uses it purchasing strength, leverage and programming abilities to offer its member a legit opportunity to making money by sharing profits and investing in the companies mining operation.
Bitclub has developed a unique software that allows them to mine for multiple digital currencies and convert them into bit coin currency everyday. New currencies are being mined everyday all day, 24/7, depending on which is the most profitable to mined at the time. All profits from the mining operations are shared and pay out daily to bitclub members.
What are Bitcoins and Digital Currency?
You may have heard of bit coins in the past. Most people even thou they are familiar with the term; find it a little challenging to understand how it really works. Bitcoins can be converted to regular currency and mostly have high converting exchange rate.
Check out these quick video resources that will help make clear, how digital currency works and how you can benefit from it. Keep in mind this is very different than uFun UToken which deals with an entirely new definition of digital currencies.
How Does The Process Of Mining For Digital Currency Works?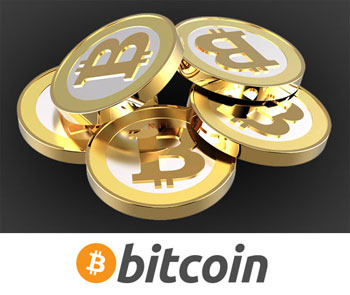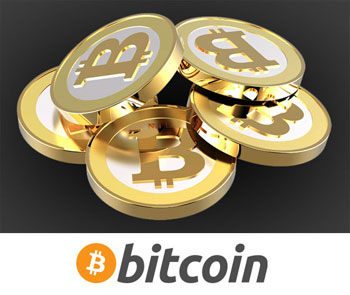 Digital currencies including bitcoins operate under a peer-to-peer network, which means any person who uses or receives the currency it's part of the system. Mining is the term given to assign currency and verify each transaction.
Miners use specific software that solves complex math problems and as an exchange they receive a certain amount of bit coins. This process provides a particular way to issue currency, and also serves as motivation for more miners to participate.
As bit coins become more popular and lucrative, more miners join the network, which makes harder the process of solving each math problems. For this particular reason its very hard for an individual to become a miner on its own now days. This difficulties have lead to the creation of mining pools, that are essentially networks of miners who have come together and join forces to combined computing power and increase their chances of mining bit coins. The profits from mining are divided between everyone in the pool.
The Bitclub Opportunity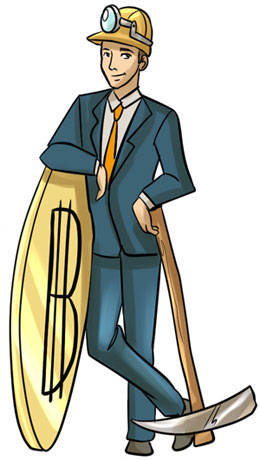 Essentially Bitclub is similar to a mining pool, expect the company offers a very profitable opportunity for members to participate in multiple pools.
Since BitClub operates under a referral system, the program makes it easier for all members to work together and invest the freshly mined bitcoins back in to the network. Also since the company is referral base members can get pay in a variety of ways.
Bit club has develop a very unique mining software, exclusive to the company that allows them to mined multiple currencies and convert them in to bit coins the same day. This process allows the company to increase profits while minimizing cost and diversifying the investment into multiple currencies. The software it's pretty revolutionary in the market place, to say the least.
An Opportunity to Earn Passive Income With BitClub
Bitclubs main mission is to develop a profitable business while enlighten it's members on virtual currency and creating an opportunity that will give everyone involved short and long-term gains.
In a nutshell, the bit club opportunity works like this…
You can join the network making a purchase from 3 different mining pools.
Each mining pool its independent from the other, meaning each have a different pay out and your earning potential may vary. The concept is pretty much the same for each mining pool.
You may choose from 3 different pools that include a one-time payment of $500, $1000, or $2000, this will give you access to 1 share of the pool profits.
For the purchase of any package you will receive profits from the mining operation for over 1000 days, which is a little less than 3 years!
BitClub Mine Pools
Mine Pool #1 – Each share form this pool costs $500, this investment will be used to fund the mining operation.
Everyday the bitcoins earn from this pool will be split among all members in the pool. Profits will be divided into all members of the pool. You will be paid put 50% profits and the other 50% will be use to purchase more shares on your behalf.
Mine Pool #2 – Each pool in this share its $1000, it's the same concept as mine pool 1, expect you get 60% of daily profits, after they are divided among everyone in the pool and 40% it's invested back.
Mine Pool #3 – Each share from this pool its $2000. You will be paid out 70% profits (after they are divided among everyone in the pool ) and 30% will be use to purchase share on your behalf.
To learn more about the Bitclub compensation plan and your ability to earn daily with this opportunity be sure to watch this quick video.
Want To Make Money With Us?

Since 2006, we have been 'making money online'. Now, in 2015, the money team and I want to send you free gifts for ways on how to kill your JOB and generate a sustainable, substantial, sensational income.