How to Work From Home
Running your own business from home or finding another opportunity which allows you to work at home is a great way to earn some money without having to deal with the rat race.
How To Adjust To Working From Home
Work from home jobs offer you a wide range of benefits, including saving money on clothing expenses and on transportation. You'll also likely have great flexibility in your schedule, especially when it is your own business.
Before you make the decision to do a work at home job, make sure you understand what challenges you will face, especially being able to make a clear distinction between your home life and your work life.
Make Yourself A Business Routine
A big part of you doing a work from home business is to manage your perceptions of yourself and of other people. Usually people will perceive that when you work from home you aren't really working a real job. Help keep this misconception at bay by keeping a fixed schedule as much as you possibly can.
Set up specific times to take phone calls, for your work hours when people know they will be able to reach you and for customer meetings. Promptly respond to any communications from your clients.
Have a Home Office
In understanding how to work from home, one of the biggest mistakes that people make is not having an office space of their own. Have a designated area in your home which is your work space. This will keep your work life professional and more focused, plus it will help the rest of your family members to understand how real your work is.
Whether you work in a corner of a shared space in your home or you have a totally separate office, keep it stocked up and organized with the items that you regularly use. Get all the needed reference materials, plus any software packages you will need for your computer.
Spend what you need to so you have a reliable and safe communications lines and data storage so that your clients can be sure their information is secure.
Keep Your Work Boundaries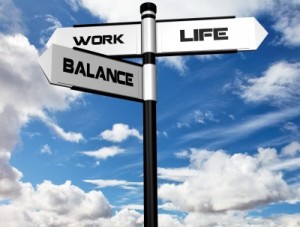 Another of the big challenges when you work at home is to create and keep the appropriate life and work balances. Make sure family members understand that you have to be able to work with no interruptions during certain times during the day and that others may not use your desk. Even when you have a small home or budget, you have to keep a clear separation between shared spaces and your own workspace.
Don't let the space that you use during the day for your work become your little one's play area during the evening.
Make sure that any neighbors and friends understand this as well so that they do not stop by your home to talk with you during your regular work hours, or think that you can go get their kids since you are already at home.
Keep Engaged In Your Work
Even if working alone is something you love, don't let the isolation of it keep you from being professionally engaged.
If you are telecommuting, make specific times to travel to your company's office so you can interact with your co-workers, keep yourself visible to your management and go to important meetings. Keep regular communication electronically with your supervisors and keep them up-to-date on the projects you are currently working on.
When you are a home business owner, you should definitely continue your education, go to seminars in your industry and attend other public events that are related to your field.
Doing these things is important in maintaining your professionalism, making connections in business and finding new industry leaders and trends. Your profile should be kept up-to-date on any business networking sites that you use.
When you keep all of the above in mind while considering any work at home opportunities, it will help to ensure that your business ventures are successful.
How are you doing with your own work from home business and lifestyle? Are you able to keep a seperation of having your own business but having a life? Lets hear your comments below.

Want To Make Money With Us?

Since 2006, we have been 'making money online'. Now, in 2015, the money team and I want to send you free gifts for ways on how to kill your JOB and generate a sustainable, substantial, sensational income.