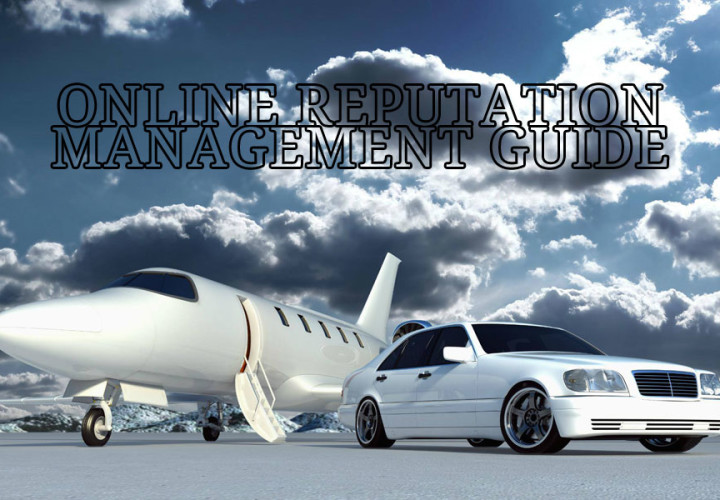 Online Reputation Management Guide
Have you heard about online reputation management? Want to know how online reputation management works – how much it costs, what kinds of tools companies use, and whether or not it's worth the price?
Big companies and wealthy individuals pay millions of dollars for online reputation management. If you want to clean up Google Search results and improve the information displayed online about you, then our online reputation management guide is here to help!
What is Online Reputation Management?
Almost everybody has Googled themselves at one point. What do you see when you Google yourself? You probably see Facebook profiles, Twitter pages, maybe a LinkedIn profile.
But some people see news articles. They see Wikipedia pages. They see low-quality websites with incorrect information. They see slander, lies, and unfortunate stories from the past.
In this modern day and age, our online identity might as well be our real identity. When you don't know someone, the first thing you do is Google them.
When an employer is ready to hire you, they'll Google you to see what comes up.
Online reputation management is an industry that arose out of the need to manage our online reputations. Just like offline reputation management – which has existed for centuries – online reputation management aims to improve the public's perception of an individual.
How Do Online Reputation Management SEO Services Work?
Today, online reputation management services take full charge of your online reputation. They might charge an initial cleanup fee – if they need to remove certain poor listings from the first page of Google, for example. Then, they may charge an ongoing management fee to maintain your good reputation over time.
These online reputation management services have two basic jobs:
-Remove negative search results from search engines
-Add positive search results to search engines
The reputation management company might see a news article which mentions your assault charge from 2002 on the first page of Google Search. That company could use negative SEO to push that news article off the first page of search results. At the same time, the company could create an official website in your name which talks about your humanitarian work in recent years or your commitment to local charities.
By carefully walking this balancing act, a good reputation management company can make bad search results disappear and make sure searchers see the positive ones first.
Of course, online reputation management isn't just about search engines. At a deeper level, it's also about controlling your reputation on Facebook and Twitter, protecting your brand name online, and monitoring review sites to ensure the information is high-quality and accurate.
The key idea behind reputation management is that most people won't look past the first one or two pages of search results. If you can push a negative story onto the third, fourth, or fifth pages, then you've effectively removed it from the internet.
Some online reputation management companies cater exclusively towards individual users. Others focus on improving a company's overall reputation online.
Who Cares About Your Online Reputation?
Some people might think, "Hey, who cares if people say bad stuff about me online? Does my online reputation really matter if I'm a great guy outside the internet?"
The truth is, a lot of people care about your online reputation, and you should too. Here are a few of the people who will make judgments based on your online reputation:
-Consumers
-Business partners
-Stock holders
-Marketers
-Journalists
-Personal contacts
-Co-workers
-Prospective employers
-Investors
Regardless of how awesome you are outside the internet, people could still Google you and find negative information about you.
What Kinds of Reputation Management Tools Are Available?
Free Social Networks
Some of the best reputation management tools are free. The first thing you should do when seeking to fix your online reputation is to create accounts in your name for all major social media websites. Register your username with all the popular social networks, like Facebook, LinkedIn, Twitter, etc.
When you sign up for social networks, you'll find they rank very well in search engines. Obviously, you'll need to use your first and last name for the best results.
Once you're signed up for a social network, don't stop there. Increase your legitimacy by befriending real people you know. Join in conversations wherever possible. Keep people informed of your business.
While you're at it, sign up for YouTube and create a few videos in your name. Videos rank very well on Google Search and can often be found right at the top of the search engine results page. You can also find internet marketing coaching programs that teach these abilities and attributes of doing your own SEO and marketing for brand reputation assistance.
Social media accounts with frequent activity and updates rank better than those with no updates. So even if you don't like sharing your life on social media, you should try to update it as frequently as possible if you're committed to online reputation management.
Start your Own Website
Start by purchasing a top level domain (TLD) in your name, like MakeMoneyExpert.com or YourBusiness.com or MyBrand.com. Add relevant pages about yourself, like an "About Make Money Expert" page and "Contact Your Business" page. We talk about how to do this for local business lead generation as well and the overall optimization and importance to your business branding.
Many reputation management companies also recommend building a blog about yourself. Post once a week. Spread industry knowledge or talk about your recent projects. A regularly-updated blog is a great SEO tool that is guaranteed to push your personal website higher up the search engine results page.
Industry Blogs
Leave comments on industry blogs in your name or your company's name. Spread your authority wherever people will listen.
This might seem fake, but before long, you'll be viewed as an expert in your industry. People will link out to your profile, and you'll increase your overall reputation online.
KnowEm
One cool reputation management tool you can use is KnowEm, found at KnowEm.com. That tool lets you instantly search 500+ social networks to discover where people are using your name – or your brand's name.
In some cases, an individual will legitimately share your name.
In other cases – particularly with larger companies – people have more malicious intentions. They might sign up for a new social network early using popular brand names like Walmart and Best Buy hoping to sell those accounts to the real company owners when the social network gets popular.
In other cases, an angry customer might take out a page in your name and spread bad information.
Or there's other weird situations like the case with Nissan.com, which is not the home of the huge car company. It's the home of a small Japanese computer company called Nissan Computer which has been on the internet since 1994 (and battling Nissan in court since 1994).
With KnowEm, you can instantly see which social networks you might want to target to improve your reputation.
Google Alerts
Want to know immediately when someone writes something slanderous about you or your company? Set up Google Alerts.
Google Alerts will send you a notification any time your name or company name is used on the internet. If someone just published a defamatory piece on you somewhere on the internet, then you can use Google Alerts to address that piece as soon as it appears online.
Twitter Search
A more basic version of Google Alerts is Twitter Search. Twitter Search lets you instantly see what people are saying about you and your company.
Of course, a better solution is to use software like Tweet Deck that delivers an instant feed directly to your desktop. Setup a feed for your name or your company's name and watch your reputation on Twitter change in real time.
HootSuite is another good Twitter tool that lets you manage multiple twitter accounts at the same time.
Create and Claim your Business Listings
If you're doing reputation management for a company instead of an individual, then there are plenty of great business listing sites from which to choose. These business listing sites let you list your address and contact information and the name of your business. Ideally, when someone Googles your business, this info will come up.
The best business listings sites include:
Google Local: Get your business listed on Google Maps while also ranking well in search engines.
Yahoo Local: Similar to Google+, Yahoo Local lets you list your business on Yahoo and pay to promote your business at the top of search rankings.
Review Websites: Yelp and Urban Spoon are two popular review websites, although they cater mostly to the service industry. TripAdvisor, SiteJabber, Better Business Bureau, and ConsumerSearch are other popular review websites where your business should be listed.
Improve Your Business's Reputation By Listing Accurate Contact Info
Studies have shown that many reputation problems stem from an inability to get in touch with a company or individual.
If an angry customer can't easily get in touch with you, then they might turn to simpler channels of communication – like posting on your Facebook page or screaming on Twitter.
Avoid this problem before it becomes an issue by posting accurate contact information wherever possible.
Respond promptly to customer emails and complaints. This not only lets you avoid angry customers on social media, but it also shows customers that you care about your reputation and are dedicated to addressing customer complaints online.
How to Diagnose Your Online Reputation
Do you need online reputation management? A good way to answer that question is to separate your search listings into several different categories based on their relevance.
Open an Incognito Tab in Chrome and Google Search your name. Look at the search listings and categorize them based on the following:
-Negative: These are the worst types of search listings. They're negative posts about you. They're old, embarrassing MySpace accounts. They're wild accusations from an ex-spouse. They're bad and unwanted in search engine results pages.
-Irrelevant: These search results are neither bad nor good. They're still about you or your company, but they won't help people learn more about you. Someone might be looking up your reputation as a lawyer, for example, only to find that you ran in a marathon ten years ago.
-Not You: If you have a common name, then you might find your search results crowded by other people. This is a bad thing, as it can show people you're not influential enough in your industry to dominate search rankings for your name. Some people get around a common name by branding themselves on their middle name, like John H. Smith, for example.
-Positive and Relevant: These are the best search results. They're positive and tell people good things about you. You want your search engine results page to be filled with positive and relevant results.
How to Remove Negative Posts
One of the key concepts behind reputation management is removing negative posts while promoting positive posts. There are three basic ways to remove negative search engine listings about you:
1) Ask for removal: Whether it's a local news website or a shoddy low-quality blog, you can sometimes simply ask someone to remove negative information about you. Explain why you need the content taken down and start by being professional and polite. If the site owner refuses to remove the content, then you might want to be a little tougher and mention that the content is defamatory and that you will involve your lawyer.
2) Submit a legal takedown request to Google: It's rare, but Google will sometimes manually remove a search listing from its search engine results page. If the site is breaking the law – like by spreading sensitive personal information about you or inciting attacks against you – then you're more likely to have your requested obliged.
3) Remove the website: If the above two steps don't work, then you might be able to contact the web hosting company that hosts the site. Visit WhoIs.net to look up that information. Then, read through that company's terms of service agreement. If the site is breaking that agreement, you might be able to file a formal complaint and remove it.
Conclusion: Do You Need Online Reputation Management?
The online reputation management (ORM) industry has never been bigger.
As an average individual, you might not need a dedicated online reputation manager. But if you're a prominent business person or politician, then online reputation management is especially important.
The same can be said for small and large companies. You know how some companies have golden reputations online and have pages filled with 5 star reviews? Do you think companies like that actually leave every customer exceptionally impressed – or are they just careful about managing their reputation?
Whether you've got a reputation problem today or you want to avoid one in the future, online reputation management is a valuable service that can change your life – and the life of your business.
Want To Make Money With Us?

Since 2006, we have been 'making money online'. Now, in 2015, the money team and I want to send you free gifts for ways on how to kill your JOB and generate a sustainable, substantial, sensational income.