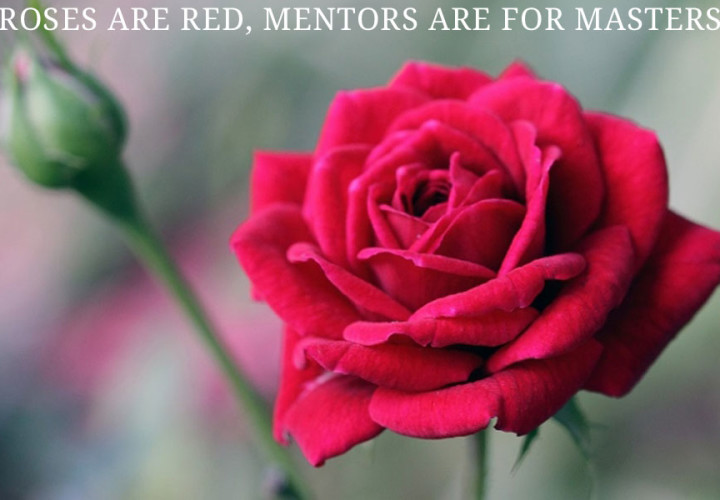 Internet Marketing Coaching Program Review
As money experts, we know that half the battle is to make it while the other half is to save it.
The delicate question and balance comes from willing to plant and spread your seeds around so you can harvest and leverage in multiple areas at once.
The single, fastest, best expert way to get what you want is to find a coach, trainer, and mentor who is willing, open and able to show you the ropes of the been there done that mentality.
Job Killing is one of those internet marketing coaching mentorship programs that we have to write about and express our excitement for the kind of results it is creating in the community and students.
It has just recently launched a mentoring program called Job Killing (How To Murder Your 9-5 JOB) that has attracted some attention across the internet.
What is the Job Killing Mentoring Program?
In the introductory sales copy for the Lazy MLM mentoring program, Brad Campbell describes how his mentoring program is different from most other digital coaching programs in the world today.
He's teamed up with his internet marketing consultant partner Dan Klein to provide personal coaching services to anyone who applies.
Instead of focusing on affiliate marketing or network marketing advice, the Lazy MLM mentoring program takes a different approach: it promises to teach people how to make lots of money through local marketing.
Local marketing in this case refers to selling yourself to local mom-and-pop, brick-and-mortar style businesses.
Brad and Dan call local marketing "an absolute goldmine right now" and claim they "know where to dig."
They've called this mentorship program Job Killing and they claim to be helping anyone – even the greenest newbies – make a lot of money online and "kill their 9-5 jobs."
Brad and Dan claim they've personally used this system to generate over $30,000 per month in residual income. So how exactly does this mysterious system work? Find out below.
How Does the Job Killing Coaching Program Work?
The program itself consists of live coaching calls, over-the-shoulder videos, office hours, webinars, and a private Facebook mentor available 24 hours a day, 7 days per week.
The training curriculum lasts for five weeks. Students unlock one new module every seven days.
Students who want to go faster or slower can adjust their unlock times.
Unlike other online marketing mentorship programs, Brad and Dan don't claim to help anyone get rich quick. They don't call themselves some amazing business opportunity that will turn you into a millionaire overnight. They also don't advertise a fad that will be here today and gone tomorrow.
Instead, they aim to teach students how to generate a tidy income by focusing on local business marketing. They solve two of the main problems faced by rookie internet marketers:
-Too much competition
-Too few skills
How do Brad and Dan get around those problems? The Job Killing model claims to teach its students to compete against just a handful of people in local niches. It also focuses on teaching students just one online marketing skill: lead generation.
Making Money from the Job Killing Coaching Community
So how do you make money from this so-called "JK Program"? Basically, Dan and Brad teach students how to market SEO and lead generation services to local businesses.
Local business owners typically don't know much about SEO. They may have some low-quality website and a basic knowledge of SEO – but they don't actually know how to generate more leads online.
Dan and Brad will teach you how to approach these businesses, market your services, and negotiate a fair monthly rate for your work. Then, your job is to generate leads for that business online – something Dan and Brad will teach you to do.
Basically, here's how this works:
You approach a local pool cleaner business in your city of Austin, Texas. You claim you can earn the company more leads online. The company agrees to pay you 10% for every lead you bring in. You register a domain called PoolCleanerAustindot com and optimize that site for keywords like "Pool Cleaner Austin" and "Austin TX Pool Cleaners." You direct website visitors to your local client through the site, then reap the rewards.
Lots of people are currently using this system online to make mountains of money. It's a duplicable system that has proven to help people earn a steady income through online marketing.
Local lead generation is fairly straightforward. Sometimes, Dan and Brad will tell you to make a separate local website through which you can funnel qualified leads to the business. Then, you get a 10% cut out of all those leads.
Or, sometimes all you'll need to do is improve on-page SEO on the client's website. You optimize the client's site for keywords like "Pool Cleaner Austin" to push them to the top of search engine rankings.
Here's the genius of Job Killing: you're only competing with a handful of other local businesses. Since these local niches don't have much SEO value on their own, online marketers usually stay far away. Unless the other local competitors have hired a digital marketing expert, you can dominate the niche on your own.
How Much Does Job Killing Cost?
The Job Killing mentorship program claims to cost "not as much as it should, but it ain't cheap, either." This is because of their current success rate and results the current community has gone through. Their private Facebook group is living proof of the daily interactions and posts related to achieving the goal of successful local business lead generation.
The price isn't disclosed upfront because it varies from client to client. You need to schedule a 45 minute call with Brad to join the program. The call shouldn't last 45 minutes, but that's the length of the time slot you receive.
If you qualify for the program, Dan and Brad will offer you a scholarship on the spot. This JK scholarship will be taken off the total cost of the program to get started.
In addition, Brad and Dan claim that their students should estimate additional expenses of a few hundred dollars for various tools and systems that will make this much easier on you (of course it is a business and coaching program to make money). Those expenses will cover domain, hosting, phone number, website pictures, and a little initial setup. After that initial phase of getting everything ready, students will have a perpetual local lead generation website they can use for life no matter who they are working with/for.
Does Job Killing Actually Work?
The Job Killing mentorship program has attracted hundreds of students so far. As testament to that fact, you can check the JK Facebook page here. That Facebook page is filled with testimonials from people who appear to be genuine students and graduates of the program. Oddly enough, the Facebook page has pictures of Facebook comment testimonials but few actual Facebook comments itself.
You can also scroll through a list of testimonials for the program here. That list of testimonials has lots of people showing off the big checks they recently earned after graduating the program.
Dan and Brad claim that an average student website earns between $500 and $1,500 per month online. They also claim that there are several outliers on the program that make a few hundred dollars per month per site and as much as $5,000 per month per site.
Conclusion: Who Should Join the Lazy MLM Mentoring Program?
Our #1 internet marketing mentor program – also known as Job Killing or the JK Program – is an online marketing mentorship program that takes a refreshingly different approach to most online marketing "guru" programs.
Instead of making money online by teaching other people how to make money online, this mentorship program genuinely teaches you how to market value-adding digital services to local businesses.
Over the course of the 5 week program, Dan and Brad walk you through everything you need to know about selling yourself as a digital marketer. They'll teach you how to use SEO strategies to push a local business to the top of the search engine results page and they'll show you how to use your own websites to create leads online – and then sell those leads to a business.
If you can duplicate this system and find the right local niches to grow, then you can use the Job Killing mentoring system / Job Killing program to earn $500 to $1,500 per month per website online.
Want To Make Money With Us?

Since 2006, we have been 'making money online'. Now, in 2015, the money team and I want to send you free gifts for ways on how to kill your JOB and generate a sustainable, substantial, sensational income.