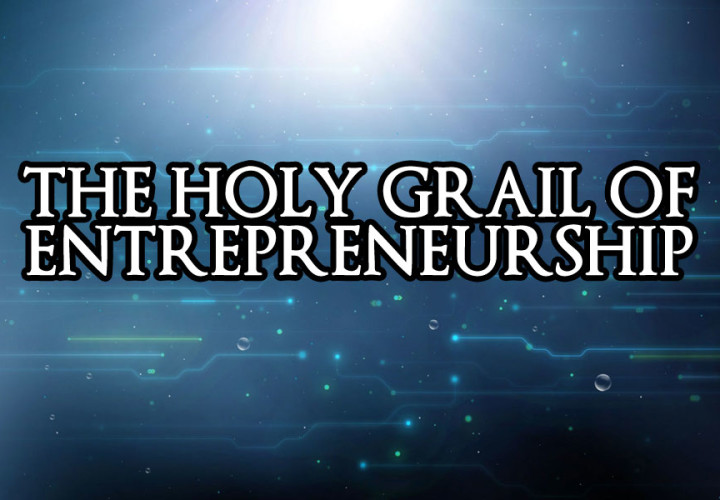 Let's open up the can of worms on what many are considering the "Holy Grail" of Entrepreneurship.
1a) OPTIONALITY and 1b) POTENTIALITY
Many people are so confused about how to get started online that they never do. This boils down to optionality. Meaning, YOU HAVE OPTIONS – it is up to you, your passions, desires, strong suits, skills, passions, experiences, traits and so forth to really determine what it is you want to "make money" doing.
This is where we introduce the idea of potentiality with optionality – meaning you have tremendous potential and options in reality to become an entrepreneur who eats, sleeps, and thinks about how to make money doing or expressing things you already know or have.
Most people who desire to dream that they can make this happen for themselves are usually stuck in first gear with lack of motivation or willpower and will continue trying to kickstart something without any real action or force.
This is why the concept of optionality comes to be. It begs to bring you the enormous potential for upside that the internet can bring. Connecting all 4 corners of the globe which minimizes risk and has very little downside once you understand the game being played. Sure you might be late to the party, but the truth is everyone you see "living the lifestyle" has done it different – whether method – time frame – or skill set – they successfully explored and expressed and even exhausted their options to get to where they are now – I will bet my bottom dollar on it.
With the current status and position of the internet, the potential payoff is heavily in your favor to start earning a supplemental residual income or even full time profitability like we have been doing for nearly 9 years to date.
To use a symbolic gambling analogy and metaphor, optionality is where you place many educated bets/options where the potential for upside is stacked in your favor and is structured to give you the advantage, albeit luck, time, futuristic benefits etc. What this does is give you CHANCE & CHANGE on your side, tipping life's scales in your favor.
This is how you get setup quick to start profiting like a poetic prophet might do. Write, write, write, do, do, do, piece, piece, piece then all the sudden an emergence of electric potential pops up and you are there to receive the wealth in which you carefully and meticulously planned for ahead of time.
Of course this brings up another noteworthy aspect of the conversation, in saying that the reverse of this circumstance would be where you have a lot of risk with very little to gain. This is not ideal nor using your imagination effectively and efficiently.
Another awareness analogy to illustrate this point would be businesses who think accumulating a lot of high-interest debt through credit is a good move to "get things going" where in reality their options will be very limited as your debt becomes dangerous compounding over time. This would be the opposite of profit and ties you down so you can't fully express all available options in front of you.
This is why applying and implementing this property of optionality back into your business can quickly become your bread and butter – the jelly, or essence, would come between at least one of your funnels as you would not have all your proverbial eggs in one basket. This is the whole philosophy of having multiple streams of income and being an entrepreneur at heart.
This is how the rich stay wealthy, both physically and mentally, monetarily and spiritually – having the peace of mind that everything might not work out but have protected and prevented themselves from ever truly "going down the hole"..
Options and Potential .. your two best friends you didn't even know you had in the wild wild west world of entrepreneurialism..until now 🙂
Want To Make Money With Us?

Since 2006, we have been 'making money online'. Now, in 2015, the money team and I want to send you free gifts for ways on how to kill your JOB and generate a sustainable, substantial, sensational income.