Beyond Business Live by Daven Michaels has an interesting look and feel to it.
He seems like a wildly (not mildly) successful individual who has done well in different realms of business..ironically enough, he leads with the same ol this has been designed to convert traffic into leads, and leads into sales.
I bet if you typed that into the big G search engine with quotes you would find that on at least 1,000s and 1,000s of times on tons of websites if not more.
Now before I even remotely sound like I am bashing Beyond Business Live, lets set the record straight. I do not know who is the whos who of online businesses and internet marketing inner circles.
However I am well versed and experienced when it comes to seeing sales presentations, word copy, writing style, and overall approach towards their brand, business, and opportunity.
What is Beyond Business Live?
Upon first look, Beyond Business Live looks like a legitimate offer by someone who knows their role and responsibility in their respected field.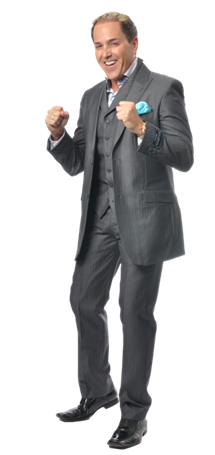 Daven has apparently been a New York Times Best Seller and has devised free internet marketing traffic generation software that helps you 'convert leads into sales'.
I believe you actually get a virtual assistant of sorts for attending the live event which costs $97 for early birds only though.
The book that went to the Best Seller list is called Outsource Smart which is what sparked the interest in the Beyond Business Live concept and event.
What I like when I read the features and benefits of the Outsource Live gone Beyond Business Live is that there is no private pitching or outside speakers – this usually indicates a well-thought out and complete seminar of sorts.
They are having the event in regional locations spread out over 3 months in Las Vegas, San Jose, Los Angeles, Atlanta, Dallas and New Jersey.
The written out form of benefits you can expect from Beyond Business is:
how to create a virtual business that can be managed from a cell phone and laptop anywhere in the world.
cutting edge marketing strategies
how to create a delegation plan
how to manage a virtual team
how to create income generating software using a virtual team
how to create a global lifestyle
mindset for running a successful business
how to match one's personality to the right opportunity.
There are a host of well-respected and widely-known speakers in the lineup including Mike F, Trey S, Rich S, Joel C, Brad F, Ty C and Anik S.
According to the BeyondBusinessLive.com website, there will be a 5 part series release in videos that will introduce and explain in-depth all the material that makes your business boom.
The training will cover everything from Facebook to LinkedIn, to how to outsource your business 10 fold.
You will also get access to Daven Michael's 123 Employee website.
In closing, their site tells you to fasten your seat belts and keep your arms inside the vehicle at all times.
I am not one to usually stay within the lines, as I think becoming and Being an Expert in any field requires out of the box and comfort zone thinking and mentality.
However, I know that the caliber of people who represent this Beyond Business Live event will surely deliver the goods on what it takes to make your business stick and tick.
From best-selling authors to sharing with the world how to outsource tiresome tasks and redundant cycles, I know for a fact getting to live events can be one of the biggest kingpins and determining factors to how fast you start succeeding with your online business.
This was just a quick review about this event, please feel free to leave your feedback and comments below to let others know what you think they should know about this Beyond Business!
Want To Make Money With Us?

Since 2006, we have been 'making money online'. Now, in 2015, the money team and I want to send you free gifts for ways on how to kill your JOB and generate a sustainable, substantial, sensational income.