Being a Money Expert, we talk in-depth about ROI and how to go about generating a positive one online. SEO is ROI if done right.
We talk extensively about tools, tips, and reviews regarding search engine optimization products, services, and offers – many of which are doomed to fail from the start – but there are a few that slip through the cracks and contain value worth investigating.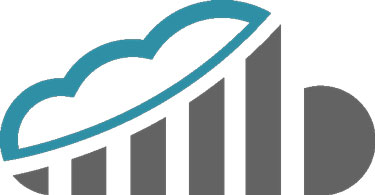 CloudPBN claims to be the first SEO software to completely automate the process of building, creating and optimizing your personal 'PBN' (personal blog network = blogs you 100% control).
We covered much about the importance and how to manually go about setting up your personal blog network and domains here.
When I first started my online business ventures (trip down memory lane says that was back in 2006), I immediately saw, connected, and glorified SEO in regards how to get high-quality, laser-targeted online traffic fast.
Essentially, I knew my website was going to be the filter from me to you and futuristic leads/sales/customers. So that website needed setup, optimized and ranked before I could see any fruits of my labor from major search engines that can provide you if harvested right.
But, as many of you may already know and have witnessed, this is easier said than done – especially first timers or those who are technically challenged or have limited free-time.
We all know the lack of traffic severely limits any growth as a business. Fortunately, as technology advances and conscious collaborations happen, services and opportunities like Cloud PBN are born, and all of this can be changed in the blink of an eye.
But for Cloud PBN – what do you need to know? Does it work? Who created it? Are we both wasting our time reviewing it?
Let's find out what Cloud PBN is.
What is Cloud PBN
Cloud PBN allows you to quickly and efficiently automate the entire PBN creation process. It is one of the only tools that enable you to create a PBN in just minutes, including the installation of both themes and plugins. The software is very easy for all skill levels to use, and it is incredibly quick. You do not have to be an SEO expert in order to get your money's worth from this product, nor do you have to have extensive knowledge with Link Pyramids.
One of the features that I love most about Cloud PBN is that it allows you to automatically generate unique and relevant content. All you have to do is select the keyword that you wish for the content to be targeted towards, and then you can include high quality pictures, videos, and other types of media in the post. Then, once you do this, you can also include backlinks that are great for generating traffic and getting more viewers to your site. Doing this is super simple, as you just have to figure out what you want your anchor text to be and then include the URL for your site.
The other way that you can create backlinks with Cloud PBN is through the use of video. Cloud PBN allows you to upload videos to sites that have very high PRs, such as Vimeo and Youtube in order to get high quality links. This is a great option, and one of the tools that helped me to increase my traffic the most.
And, the best part about all of this is that you can keep a close eye on your traffic through your PBN. You can determine where your traffic is coming from, and what tactics that you are using work best. This is definitely useful, and one of the things that I love the most about this service.
With Cloud PBN, optimizing my blog network became easier than ever before. I was able to do everything that I needed to in just one click, and I never again had to worry about needing to dedicate tons of time towards building up my PBN. Plus, Cloud PBN generally costs less than 100 dollars, and is more than worth the money that you spend.
I can confidently tell all of you that using Cloud PBN was one of the best business decisions that I have made in my entire career. It transformed my business as a whole, and my number of leads also shot through the roof. In today's industry, it is one of the only products that you can trust to truly work as it says it will.
Want To Make Money With Us?

Since 2006, we have been 'making money online'. Now, in 2015, the money team and I want to send you free gifts for ways on how to kill your JOB and generate a sustainable, substantial, sensational income.