The Insanity Workout Plan & Program (from Beachbody.com) is easily one of the most popular and widely used fitness-related exercise programs on the planet. Developed by fitness guru Shaun T, Insanity promises to be "The Hardest Workout Ever Put on DVD" as it is a rigorous workout program that will test the strength of both your body and mind.
What is Insanity Workout?


Insanity is a comprehensive workout program that comes in the form of ten separate isolated and individualized workouts. Insanity is designed to push the totality of your whole body to its' breaking point so you can achieve elite results that last the test of time. The idea behind this style of exercise is called "maximum internal training."
While I am not Mr. Shaun T himself, I would call this as another variation of "time under tension".
As a worthy sidenote before we jump into the nitty gritty details of everything Insanity Workout offers, we are going to give a bonus away at the bottom of this page titled "7 Minute Warrior Workouts" that will be a great supplemental routine and regime you can incorporate if you decide to jump in on the fun and momentum the Insanity has created.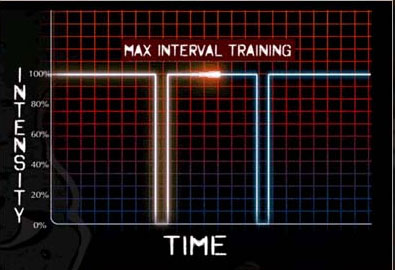 Rivaling P90X in many ways, Insanity Workout's maximum interval training was developed by Shaun T as a way to target all major muscle groups and joints for maximum growth and boost effects. Now, some of you fit buffs likely have already heard of interval training, but this style of training takes whole-body exercising to a new level which is why we wanted to write this impromptu review.
Instead of performing a short burst of intense exercise followed by a long period of light exercise, Insanity requires long periods of intense exercise with only short bursts of light training. This enables you to train at your maximum performance level for as long as possible.
Insanity Workout DVDs – Full Review
Insanity has ten DVDs with an additional three DVDs if you buy the bonus set. The ten DVDs are:
• Fitness Test + Dig Deeper – Test out your fitness level and abilities.
• Plyometric Cardio Circuit – Intense cardio training.
• Cardio Power & Resistance – For building upper body strength.
• Cardio & Max Recovery – An easier workout so you can rest.
• Pure Cardio & Abs – The beginning of the harder, more intense workouts.
• Cardio Abs – The ultimate strength-building workout for your core.
• Core Cardio & Balance – Second lighter workout to give you a breather.
• Max Interval Circuit – The first max internal training workout.
• Max Interval Plyo – The hardest leg workout you'll ever experience.
• Max Cardio Conditioning & Abs – Final Workout.
How Long Must You Stay Doing For End Results?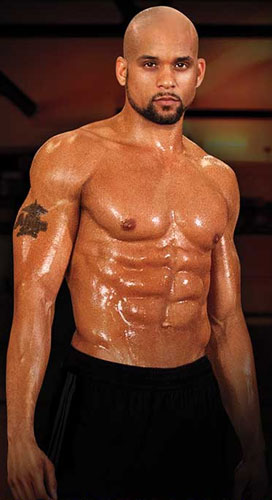 Insanity isn't just about working out – it's about improving your overall health. Insanity comes with a diet plan to help guide you how to eat right so you can improve your health in every facet of your life.
However, the main focus of Insanity is to improve your overall fitness level and physique and it achieves just that. You'll achieve amazing muscle definition due to Insanity's tough and rigorous training exercises. Your body will transform into a lean, shredded body with incredible muscle tone. Your stamina will likely increase to levels you've never seen before. You'll see a transformation, you could only imagine and that's what makes Insanity so amazing.
Advantages of Insanity and The True Difference
Insanity is wildly popular for a variety of reasons and it has several advantages over other workout programs, like these:
Insanity will save you a significant amount of time: Since Insanity increases the intensity of your workouts; you need much less time to work out. You no longer need to spend hours at the gym – Insanity lasts less than an hour.
Insanity enhances fitness and your overall physique: Working out is great and it might give you a great body but it doesn't necessarily mean you'll be in shape. Insanity makes sure that you're both in shape and look great.
Insanity will push you to do better: A lot of people get complacent when they work out after a long period of time. Insanity never lets you become complacent. Instead, Insanity will constantly push you to work harder and improve your physique and health.
Insanity is proven to work: Some fitness programs have the hype but don't have material to back up their claims. Thousands upon thousands of real have seen incredible results with Insanity. There are few, if any, fitness programs that can make this claim as well.
Insanity Workout Plans – Worth Buying?
If you are going to try Insanity, be prepared for the workout of your life. Insanity is incredibly difficult and it will test your body and mind. However, the results are well worth the pain, sweat, and soreness.
Insanity is expensive but it is hands-down one of the best (if not the best) training programs on the planet. Insanity has everything you would want in a workout program and it's simple enough that anybody can try to complete it. Insanity is easily the only workout program you should consider.
Look at one of the better more thorough and complete reviews that show you how it has helped this young man get his dream body:
As you can see, one of the most impressive and totally satisfying workouts for weight loss and total body transformation can only be described in one word; Insanity.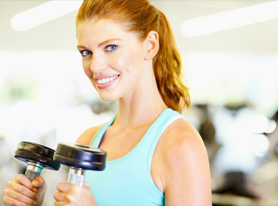 Fitting description, as the name of the workout program is called Insanity by Beachbody. It has been called the hardest workout to have ever been put on a DVD by many of its followers, but each of them will tell you that it has also transformed their overall body in just 60 days.
Shaun T, the creator of the Insanity workout helps push everyone to the limit in these 45 minute DVD Workout videos. No weights, bands, or bars for these workouts. You just need to show up for 45 minutes a day and click the Play button.
Shaun T has taken Beachbody Insanity and created the most popular workout DVD of all time with hundreds of thousands of sales and followers. This is great for two reasons; 1 – People are getting in shape with a great workout and 2 – affiliates are making a lot of money promoting this product.
BeachBody has an immense following of loyal customers that love to take their products, join their meal plans, and workout with new methods. This has created a fantastic and lucrative Beachbody affiliate program where affiliates can promote not only INSANITY, but other programs as well.
Let us know your thoughts on the workout program itself or if you are an affiliate for Beachbody and are promoting this program. Check out this video review of Shaun T's Insanity program.
Want To Make Money With Us?

Since 2006, we have been 'making money online'. Now, in 2015, the money team and I want to send you free gifts for ways on how to kill your JOB and generate a sustainable, substantial, sensational income.