What is Direct Sales?
Direct sales is the act of selling a product directly to the consumer. There's no retail location and no website: just you convincing someone to buy a product or service.
Direct selling is the oldest form of retail. "Peddlers" have existed in civilization since the beginning of recorded history. These peddlers were the world's first direct sellers.
Today, direct selling is typically associated with door-to-door marketing, party-style demonstrations, and multi-level marketing companies.
The Benefits of Direct Selling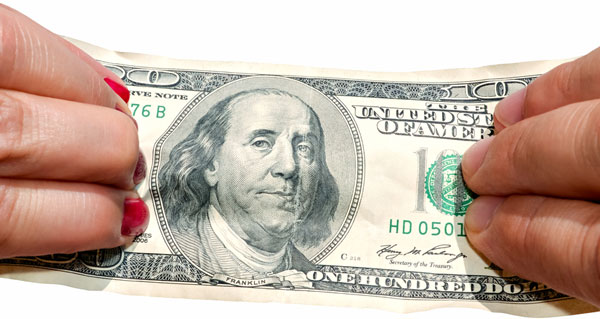 Direct selling has a mediocre reputation today. But in reality, it's proven to be one of the most effective forms of retail.
The industry is represented by an organization called the Direct Selling Association (DSA). That organization calls direct selling a "dynamic, vibrant, rapidly expanding channel of distribution for the marketing of products and services directly to consumers."
More importantly, the DSA also released some statistics that claim to prove direct selling is a beneficial business model:
-The 59 regional member associations that make up the DSA are found in countries around the world and accounted for more than $114 billion in retail sales in 2007
-Those member associations had a total of 62 million independent sales representatives
-The US DSA reported in 2000 that 55% of adult Americans had purchased goods or services from a direct sales agent at one point in their lives
-20% of Americans reported they were either currently (6%) a direct sales representative or had been a direct sales representative in the past (14%)
The main benefits of direct selling is the level of convenience and service. Customers can witness personal demonstrations and receive in-depth explanation of the product and its benefits. They also enjoy perks like home delivery and satisfaction guarantees.
On the business side of things, direct selling is one of the most affordable businesses to launch. The business owner doesn't need to buy retail space or even invest in a website. This makes the startup costs remarkably low.
Typically, you'll only need to pay to join the company and then pay for any costs associated with your product showcase party (if you decide to host a party).
The World's Largest Direct Selling Industries
You've probably already heard of some of the world's largest direct selling companies. All of the companies listed below generated over $1 billion in annual revenue in 2012 and make up the top 10 largest direct selling companies in the world today:
1) Amway: Founded in 1959, Amway earned $11.8 billion in revenue in 2012 and is growing at a modest rate every year.
2) Avon Products: Founded in 1886, Avon is arguably the most well-known direct selling company in America thanks to the ubiquitous "Avon lady" that has been knocking on doors for over 100 years. Avon earned $10.7 billion in revenue in 2012.
3) Herbalife: Herbalife is the second youngest direct selling company on this list. Founded in 1980, the company grew by 17.1% in 2012 and earned $4.1 billion in revenue.
4) Vorwerk: Known primarily for its production and sales of vacuum cleaners, carpets, and accessories, Vorwerk was founded all the way back in 1883 and earned $3.3 billion in revenue in 2012.
5) Natura: Natura is the lone Brazilian company on this list. Founded in 1969, Natura didn't adopt the direct sales model until 1974. Today, the company has over 1.2 million consultants across multiple South American countries.
6) Mary Kay: Known for their pink Cadillacs, Mary Kay sells cosmetic products all over the world and reached $3.1 billion in revenue in 2012.
7) Tupperware: Tupperware parties were all the rage back in the 1950s and 1960s and still go on today. The company continues to grow and earned $2.6 billion in revenue in 2012.
8) Nu Skin Enterprises: The youngest company on the list, Nu Skin Enterprises sells a diverse range of anti-aging products, including skin creams and heath supplements. The company grew by a whopping 29.4% in 2012.
9) Oriflame: Oriflame is popular in Europe and was founded by a pair of Swedish brothers. The company claims to have a team of over 2.2 million salespeople.
10) Belcorp: Belcorp is a beauty company founded in 1967. Key brands include Cyzone, Esika, and L'Bel.
Together, these direct selling companies dominate the industry. However, new direct selling companies are springing up all the time to take their place.
Direct Selling and Multilevel Marketing
Almost all of the direct selling companies listed above use multilevel marketing tactics to spread commissions throughout the network.
Network Marketing involves giving sales commissions to multiple people. It's different from single-level marketing, where the salesperson is only paid for the sales made by herself.
Multilevel marketing scams are so prevalent in the direct selling community that the Direct Selling Association (DSA) has several pages describing how to avoid illegal scams.
Multilevel marketing isn't illegal. Pyramid schemes, however, are illegal in most parts of the world. Many people have lost substantial amounts of money by participating in pyramid schemes.
When used correctly, a multilevel marketing structure gives businesses a powerful tool to build new representatives. Most direct selling companies work like this:
-You join the company as a representative
-Then, you can begin earning commission for each and every product you sell. Typically, this commission falls between 10% and 20% of the retail price of the product.
-If you want to make more money, you can recruit salespeople underneath you. You might earn a flat rate for every new salesperson that signs up plus additional commissions based on their sales.
Some direct selling companies only give you commission one level down. Others give you commission 2, 3, or more levels down the pyramid. If you fill up your network with reliable, hardworking, and effective salespeople, you can earn a lot of passive income through direct selling.
The difference between this and a pyramid scheme is that in a pyramid scheme, the product being sold typically isn't the main focus. Instead, members earn the majority of their income by recruiting new members, who must then pay a substantial fee to join. This fee is spread throughout the pyramid.
Direct Selling News and Reviews
Thanks to the internet, there are more direct selling news and review sites than ever before. In days gone by, you had to trust your friend when he or she recommended a direct selling opportunity. Today, you can look up the company and instantly decide whether or not they're worth your time.
If you're reading direct selling company reviews online, then you should always keep a few things in mind to determine if the opportunity is legitimate:
-Ask about the company and its officers or executive team
-Ask about the company's products, including the cost of the products, the source of supply for those products, and any potential market in your area
-Ask about the startup fee or the price of any booster packages (some direct selling companies charge thousands, while others charge just $100 to $500.
-Ask about the company's average earnings of active distributors. At some direct selling companies, 99% of distributors will actually lose money. If a company doesn't want to show you their average earnings, that's a huge red flag.
-Read reviews from real representatives online. Sometimes, you'll find blogs that describe the horror stories of an ex-representative. Others will be more positive about the company and will honestly describe the opportunities. Take everything you read with a grain of salt: some people will describe the company positively only because they want you to join their downline. If someone constantly pressures you to join through their affiliate link, then they may not be entirely honest in their description of that company.
You should also keep up to date with direct selling news websites. The most famous news website for the direct selling industry is DirectSellingNews.com, where you'll find a global 100 list of the top direct selling companies in the industry today.
That top 100 list ranks the top direct selling companies based on their revenue. It lets you see where new companies like Isagenix rank in comparison to more established companies like Tupperware and Avon.
By keeping up-to-date with industry news, you can ensure you never miss the next big direct selling opportunity.
Conclusion: Who Should Try Direct Selling?
Direct selling isn't for everyone. But if you're a people person with good sales skills and a large social network, then you may be able to enjoy considerable success in the direct selling industry.
Want To Make Money With Us?

Since 2006, we have been 'making money online'. Now, in 2015, the money team and I want to send you free gifts for ways on how to kill your JOB and generate a sustainable, substantial, sensational income.