Where do we start with our expert review on Jeunesse Global?
How about with industry leading growth and momentum, Jeunesse is proving to be an outstanding MLM business opportunity featured as the #1 Fastest Growing Direct Selling Association company on the Inc. 500 list.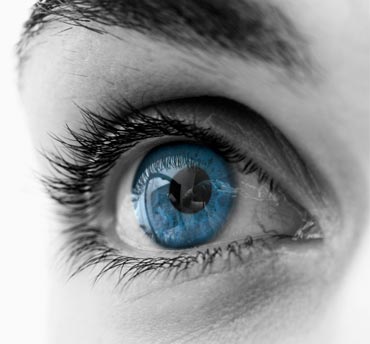 For the first 4.5 years, I had my eyes on this company I was very skeptical of the future of this business opportunity as a whole for a number of reasons.
After taking a very deep look into the company's ownership, leadership, operations management, product line and future plans.. I am 100% convinced and excited about the global opportunity present here to earn a residual check with this rapidly expanding product line and lucrative compensation plan.
Previously, Jeunesse Global as a network marketing opportunity did not match my philosophies around earning income as an internet entrepreneur.. Until the launch of an internet-based marketing system that allows everyone to easily market and showcase their incredible product line and business opportunity.
If you would like to learn how to create an outstanding income in 2015 with Jeunesse, apply below.
If you are not a Jeunesse Global distributor, APPLY HERE to join the most complete team of online and offline network marketing professionals.  If you are currently a JG distributor, access the marketing tools here.
Jeunesse Global Review
Jeunesse Global (an anti-aging and youthful science solutions company) promises not to be another me-too product line of health supplements and advanced skin care products.
Having claimed to already produce 30 new million dollar earners, pay out $250 million in total commissions and $500 million in global sales in a matter of 4 years does seem exceptional, but how does it stack up with the competition?
Operating in the $300 billion "anti-aging" market seems like a good space to play ball in – their website says they are a world leader and category creator for personal skin care and have 20 global offices and ship in 105 countries around the world.
This is what the Jeunesse Global Y.E.S. (Youth Enhancement System) is all about – delivering the rewards of you in 4 passionate ways:
Products: It's about feeling, looking, and being young for a long time to come. They claim to have the best-of-the-best formulas with breakthrough science and cutting-edge ingredients that work and penetrate the cellular level. All of their nutrition products and personal skin care line are centered upon health, longevity and renewal of the cells for results that last.
People: The cultural inside this company looks promising, with global events and rewards that reflect from the integrity and core principles of the executive management team. They promise to have great emotional incentives to partaking in the journey of being a distributor and have rewarding relationships with trust, respect and love as their guiding light.
Platform: The compensation plan and business strategies fit very well with their program. They have done a good job at accepting the technology generation we are in and providing a back office platform distributors can thrive in (who work the business).
Plan: Focused on creating a truly balanced and equally beneficial compensation plan, Jeunesse's Financial Rewards Plan is one of the most lucrative of its kind. Accompanied with travel promotions and incentives, they can all stack up to be a good opportunity at a rewarding lifestyle.
Jeunesse Global is a relatively new company in the market of anti-aging products. Founded in 2009 by two visionary medical scientists Randy Ray and Wendy Lewis, managed to become one of the most innovative and progressive companies on anti-aging products' market.
Once again, the direct sales business system proved that it can survive the economic crisis.
Jeunesse Global gained its identity by introducing the Youth Enhancement System, a set of products with wonderful results in skin cleansing, rejuvenation, moisturization, lifting, detoxification, restoration… Luminesce, Reserve, ProPectin, Finiti or AM/PM won their places among the high quality anti-aging formulas.
The "Direct Selling News Global 100", a list of the best direct selling companies around the world, ranked Jeunesse Global No. 82 in 2012. They placed third on the list for greatest growth for 2012 at 93.8%.
Let's not forget, we are speaking about the year 2012 (an year dominated by economic crisis) and an almost 3 years old company at that time!
Pacific Asia seems to be a perfect market for Jeunesse products, but great success can be observed on European and American environment. A strong connection between the company and customers is assured by web sites and social networks. Jeunesse is a proud member of Direct Selling Association (DSA) and won the ETHOS Rising Star Award in 2013.
Jeunesse Global Business Opportunity
Beginner or experienced in direct selling environment, anyone can become a Jeunesse distributor and qualify for their lucrative and balanced compensation plan, called "Jeunesse Financial Rewards Plan". To increase your financial income you can choose a part time work, but the company also offers the possibility to start life time career and become financially independent.
It depends on how much time and dedication we are willing to invest in direct selling. The compensation plan pays weekly commission with limitless number of levels on which we can earn these commissions.
If you choose to be a Jeunesse partner you will get paid through a couple of methods. As a distributor anyone can purchase products at a wholesale price and resell them to earn retail profit.
This is a simple method to get about 20% up to 45% profit. Family members or friends can be eligible for Preferred Customer Program without being a distributor.
Through this program they will be able to receive a 10% discount from the retail price and even more, they can obtain 20% discount if the join the Autoship Program.
New Customer Acquisition Bonus and Team Commission are other ways to get paid as a part time distributor in Jeunesse's compensation program.
For someone who's looking to build a career the compensation plan can be much more generous, amazing rewards are available at higher ranks: Leadership Matching Bonus, Customer Acquisition Incentive and Leadership Bonus Poll. Jeunesse gives everyone the freedom to work from any location, without schedule.
What is Jeunesse Global?
Jeunesse is a cosmetic manufacturer that uses a multi-level marketing sales structure. The company is famous for its lineup of Luminesce anti-aging skin creams.
Jeunesse Global was founded in 2009 by two veterans of the network marketing industry: Randy Ray and Wendy Lewis. The two wanted to create a cosmetics company that combined the sales system of network marketing with advanced cosmetics technology.
The end result is Jeunesse Global. Today, the company sells a handful of different beauty products and nutritional supplements, including the flagship product lineup called Luminesce.
Luminesce skin creams are priced higher than most competitors. That's because the creams are actually made from stem cells. These stem cells are purported to encourage the growth of new skin cells, which can help your skin become more beautiful and radiant.
What Does Jeunesse Global Sell?
Jeunesse Global products can be separated into four main categories: Luminesce, Instantly Ageless, ZEN Bodi, and Health Supplements.
Luminesce
Jeunesse Global is most well-known for Luminesce. Luminesce is a set of five different skin creams that promise to repair, renew, and cleanse your skin in order to give it a youthful, radiant glow.
All Luminesce creams contain a trademarked growth factor formula. This formula is rich with stem cells. Jeunesse Global claims these stem cells are specially built to encourage cell renewal. The stem cell formula is described as being "adipose derived adult stem cell contained media."
Here's how Jeunesse Global describes its stem cell formula:
"[The formula] super-charges the production of young, fresh skin cells. Infused with a potent growth factor complex derived from natural adult stem cells, the Luminesce family of products rejuvenates skin cells at a molecular level."
Other anti-aging skin creams infuse your skin with vitamins and nutrients or lock in hydration. Jeunesse Global's Luminesce lineup claims to do all of that while also encouraging skin cell growth at the molecular level.
Typically, you apply the Luminesce creams twice per day after cleansing. There are five different products in total:
Luminesce Cellular Rejuvenation Serum: $134.95
Luminesce Advanced Night Repair: $99.95
Luminesce Youth Restoring Cleanser: $44.95
Luminesce Essential Body Renewal: $59.95
Luminesce Ultimate Lifting Masque: $69.95
Instantly Ageless
Instantly Ageless is advertised as an anti-aging, wrinkle-fighting "micro cream". It's a unique skin cream that works like an invisible foundation to make wrinkles invisible.
It won't heal your skin at the molecular level or encourage new skin growth. Instead, Instantly Ageless works by filling in cracks in your skin.
The secret ingredients in Instantly Ageless are peptides. These peptides work in a similar way to Botox, but don't require any type of invasive surgery.
Basically, you pat Instantly Ageless onto clean, dry areas of your skin. Then, you let it set for 3 minutes. You just need a thin layer in order for Instantly Ageless to go to work.
Once you've stayed expressionless for 2-3 minutes and waited for the product to dry, then your wrinkles should be significantly reduced.
In product demos for Instantly Ageless, salespeople will often apply it to the hands of customers and show them how quickly their wrinkles can disappear.
Jeunesse Global reminds customers that the wrinkle-fighting effects of Instantly Ageless are not permanent. The cream simply works by filling in wrinkles – it doesn't actually encourage long-term anti-aging benefits. It's good for a quick fix before a night out, or for major events with lots of pictures like a birthday party or wedding.
ZEN Bodi
ZEN Bodi is Jeunesse Global's new weight management supplement system. There are three ZEN Bodi products, including a thermogenic diet pill, a protein powder, and an energizing drink powder. Jeunesse Global claims these three products work together to kickstart your body's natural fat burning mechanisms.
ZEN Shape: ZEN Shape is Jeunesse Global's thermogenic formula. It uses natural ingredients like African mango seed extract, green tea leaf extract, and raspberry ketones to encourage the body's natural fat burning processes. The green tea leaf extract and mango seed extract are purported to act as thermogenic formulas, while ingredients like raspberry ketones are included in order to suppress your appetite, making it easier to stick to your diet.
ZEN Fit: ZEN Fit is an energy juice powder that contains a blend of different amino acids. Your body needs amino acids after a workout in order to repair its muscles. Amino acids are also used to digest proteins. ZEN Fit comes in two different flavors: fruit punch and watermelon.
ZEN Pro: ZEN Pro is Jeunesse Global's protein powder. It's a basic whey protein concentrate powder that also contains added ingredients like omega 3 fatty acids, omega 6 fatty acids, and a probiotic blend with 10 billion colony forming units. Essentially, it's a probiotic supplement, omega supplement, and protein powder rolled into one.
Health Supplements
Jeunesse Global rounds out its product lineup with three different health supplements, including sleeping pills, antioxidant liquids, and multivitamins.
AM & PM Essentials: This is a set of two different supplements. The PM Essentials are designed to be taken at night, where they use natural ingredients like melanin to help you fall asleep. Then, you take the AM Essentials in the morning to help you wake up. Together, Jeunesse Global claims these products can "effectively delay the symptoms of premature aging."
Reserve: Reserve is a blend of different antioxidants. You rip open the liquid-filled packet and drink it to deliver a high dose of antioxidants directly into your body. Antioxidants fight back against free radicals, which have been linked with diseases and general aging.
Finiti: Finiti is a fairly standard multivitamin supplement. Unlike most multivitamin supplements, however, Finiti actually promises to protect your DNA. Finiti targets an enzyme called telomerase in order to add healthy life to the body's cells. Key ingredients include Coq-10, pomegranate extract, quercetin, and a registered trademark formula called Pteropure.
How to Join Jeunesse Global
Jeunesse Global doesn't just sell beauty products: it also maintains a team of active salespeople around the world. Anyone can join Jeunesse Global as a salesperson and begin earning compensation through the multi-level marketing-style compensation structure.
Jeunesse Global products are currently available around the world in over 85 nations. Jeunesse has a strong presence in Asia and Africa, for example, including developing countries like Ghana and Cambodia. Few other MLMs have a presence in these countries.
If you decide to start a Jeunesse Global business, then you'll be able to earn money in six different ways:
1) Retail profit (earning commission from sales of Jeunesse Global products)
2) New customer acquisitions (you get paid every time you recruit someone to join Jeunesse)
3) Team commissions (earn money every time someone in your team makes a sale)
4) Leadership matching bonus
5) Customer acquisition incentive
6) Leadership bonus pool (top salespeople earn a cut of a bonus pool every month)
Some MLMs are secretive about how much money new salespeople can expect to earn by launching a business. Others, however, are open and honest. Fortunately, Jeunesse Global is in the latter group of companies – at least in terms of describing its compensation plan to non-members. You can read all about the company's financial rewards and compensation plan in this PDF document.
Like most multilevel marketing companies, Jeunesse Global treats its top salespeople very well. Top salespeople are treated to exotic vacations in Hawaii, Africa, and the Mediterranean, for example. These vacations seem to take place several times per year.
If you are looking to join the Jeunesse Global MLM business opportunity and build residual income with this company, click the button now.
Want To Make Money With Us?

Since 2006, we have been 'making money online'. Now, in 2015, the money team and I want to send you free gifts for ways on how to kill your JOB and generate a sustainable, substantial, sensational income.