The best money making ideas is a tough theory to tackle as there are as many ways to make money on the internet as there are people online. Almost quite literally.
Our goal is to help minimize your search for the best making money ideas, strategies, and methods that will give you a positive return on investment.
The whole point of being an expert at making money is to give you clear and concise concepts that you can easily and simply implement right back into your own business, marketing practices, and overall approach to earning profits quickly.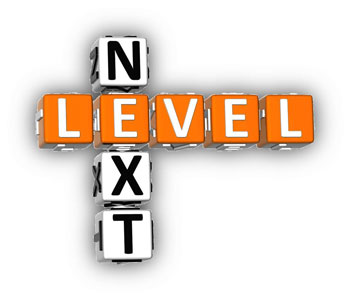 Before fully elaborating encoding the best ideas to make money online – realize this was the very cause for the inception of the Super Networker business philosophy.
Because you are here, live and in the flesh, we can assume you have a strategy, need one, or want to better it overall.
As I've mentioned before, there are numerous ways to generate an income online but there isn't a single best method because everybody is different. What works for you might not work for somebody else. This is why it is important to find something you enjoy doing and finding something that delivers results.
To properly illustrate and demonstrate the effectiveness of impressing ideas that earn you money quickly will require your full and undivided attention.
This chapter is all about proven and tested moneymaking methods that actually work. By now you should know what it takes to influence someone to purchase something and what it takes to build a business online. Now it is time to actually examine proven business models so you can discover which business plan is best suited for you.
I have personally tested many of these methods throughout my years working online. I have failed many times – in fact more times than I can count. However, my failures have taught me what it takes to be successful and a lot about myself in the process.
Affiliate Marketing
Affiliate marketing is one of the oldest and tested strategies to make money online especially if you are on a tight budget. As an affiliate, you sell someone else's product or services and are paid a commission on every sale that you make. If the program is not a physical product, you might get paid per lead, download, or even per click.
This is not to be confused with Network Marketing or MLM. The infamous pyramid scheme model that has really set the trend and speed for all of these other types of businesses to make it work and last (cover more on this later).
However, it is said that Amazon.com started the affiliate model almost twenty years ago. Today the affiliate marketing industry is a massive multi-billion dollar business model that reaches just about every country on the globe.
Making money as an affiliate
The process for making money with affiliate marketing is simple. All you have to do is simply sign up for an affiliate program and drive traffic through your affiliate link. When someone clicks on your special affiliate link a cookie is placed on their computer. If the purchase buys, downloads, or enters in the form, you receive a commission. Sounds really simply doesn't it?
Hold on a second…
The affiliate world is incredibly competitive so it is more important now than ever to add value to your advertisements, which takes time, creativity, and money.
It is essential that you mimic and evaluate what other successful affiliates are doing well when promoting the same offers as you. You should be carefully monitoring their presale landers, conversion techniques, and method for driving traffic.
Traffic is the easiest aspect to affiliate marketing. There is almost an unlimited amount of traffic on the Internet. It's very easy to buy thousands of visitors to your landing page. However, if your landing page isn't properly designed or written, you could end up losing a large amount of money. It is essential that you do whatever is necessary to motivate visitors to click your affiliate link. If you can't do this, you won't be able to make any money in affiliate marketing.
If paid traffic is not in your interest, you can also decide whether to leverage organic traffic from search engine optimization, or SEO. Organic traffic is great and can convert much better than paid traffic but it doesn't have its' downsides. Organic traffic is not easily scalable and requires you to rely on search engines to favorably view your website. Paid traffic also allows you more flexibility to alter sales copy, graphics, Call to Actions (CTAs), etc.
On the other hand, SEO is a great way to drive some free traffic to your lander to compliment paid campaigns. Writing is key in SEO though because search engines desire websites with excellent content that visitors find valuable.
A lot of people get into SEO simply because they do not have the capital to start paid advertising. However, it should be noted that SEO is still going to cost some capital and in today's world, it's much harder than it used to be. It's also much more competitive than it used to be. However, there are millions of niches out there that are unexplored so finding a small, uncompetitive niche can net easy riches for beginners.
Publisher Business Model
If advertising isn't your ideal business model but you love writing, then you'll love the Publisher business model. Essentially, the publisher business model transforms a regular domain into an a massive authority domain.
This method is high lucrative but has a much higher entry level due to the competition, work required, and capital needed to start a true authority site. It can take months or even years before traffic really starts to pour in to earn any substantial income, which is why a lot of capital is needed.
I've already linked to a few success stories like Couponmom.com but there are plenty of other successful websites like Thechive.com and bodybuilding.com. These websites did not take off overnight. Instead they steadily gained an audience and today attract millions of visitors from around the world.
The publisher business model primarily focuses on earning revenue from advertising sales and affiliate commissions. In some cases, if a website is truly branded like Thechive.com, they can form their own line of products. However, in most cases, this model is nothing other than being a high volume affiliate that controls the majority of traffic in their niche.
The other big upside to this model is that you can sell your web property for a large amount of money. Take Huffington Post for example. Last year, AOL bought Huffington Post for $315 million. Chances are you will never build a site on that magnitude but there are plenty of stories of entrepreneurs selling their web properties for a few hundred thousand to a few million.
To be successful in this business model, you need to realize that content is truly king. There is simply no other way to become the authority site in your niche without producing a massive amount of content that motivates visitors.
In most cases, this is going to require you hire writers with some experience in your niche, which as we mentioned takes a large amount of capital. However, once the site makes it big, the return on your writers work will be massive.
To figure out whether this is right for you is entirely dependent on your personality. If you're the type of person who can dedicate hours upon hours of your time each day without making any significant return in hopes of cashing in big, then this method could be for you. If you aren't this type of person, you should look elsewhere.
List Building
No matter what business model you follow, you should always be building an email list. The simple idea is to capture email addresses so that you can correspond with your visitors through email and sell them something later. The key to list building is to build a relationship with your subscribers before blasting them with products.
The benefits to list building are essentially endless. A valuable niche-specific email list is a gold mine that will constantly generate money if you manage to do it right. You can email your list at any time that means an email list is an asset that just keeps on giving.
Now you may be wondering, how can I get someone to subscribe to my list?
Once again, the key to list building is to give your subscribers something they will find useful. Providing value is the key to not only building a list but actually making money from it. Once you build a list, you should continue to email your subscribers with content that they find useful. After you do this, you can email them selling them products and services.
Creating Products or Services
Finally, the most profitable method to make money is to obviously create your own product or service. Creating your own product or service does take a large amount of capital but once it is created, it becomes a cash cow. If you don't feel like doing the promoting, selling, or writing yourself, simply outsource it or allow affiliates to do your selling for you.
You'll find the most successful online business owners are people who've found a niche and created a valuable product or service. Their affiliates take their cut and leave the product owners with a fat bank account after paying the rest of their expenses.
Plus, once you develop a successful product, you can scale your business and expand your product base. Once you have several products selling thousands of dollars per month, you can essential sit back and just manage your business and watch the money roll in.
Online Strategies Summary
Hopefully you've learned there are a variety of methods to make money online, all of which have their upsides and downsides. The next chapter is going to highlight the importance of obtaining web traffic and why it is impossible to be successful without it.
Want To Make Money With Us?

Since 2006, we have been 'making money online'. Now, in 2015, the money team and I want to send you free gifts for ways on how to kill your JOB and generate a sustainable, substantial, sensational income.